June 3, 2018
Last week I told you about the Debut finalists for the WFWA Star Award. This week I want to share the General category finalists.
These books have been sent to librarians for final judging, and the winner will be announced at our annual retreat in Albuquerque on September 29th.
Here are our finalists (in no particular order):
General Category: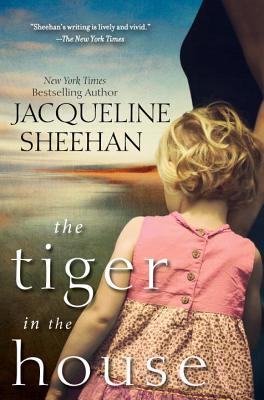 Jacqueline Sheehan – The Tiger in the House
Published by Kensington
Love and resentment, fear and hope intersect for two sisters as their desire to help an abandoned child forces them to face their past and decide their future . . .
Delia Lamont has had it. Though she loves her job at Portland, Maine's child services agency, its frustrations have left her feeling burned out and restless. She's ready to join her carefree sister Juniper and start a seaside bakery, celebrating and serving life's sweetness for a change.
Then the call comes: a five-year-old girl has been found at the side of the road. She reveals that her first name is Hayley, but little more. The only clues to her family lead to a shadowy web of danger that reaches closer to Delia herself than she would ever guess.
As she seeks to discover where Hayley belongs, Delia is forced to reexamine her own painful history. With no guide but her own flawed instincts, Delia must decide how deep to venture into the unknown, whether in shaping the destiny of the child who has no one else to turn to—or in exploring the fierce dark corners of her own soul.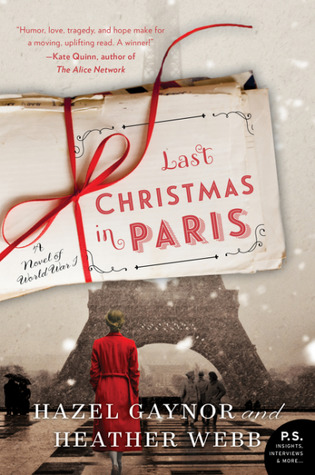 Heather Webb and Hazel Gaynor – Last Christmas in Paris
Published by Harper Collins Publishers
August 1914. England is at war. As Evie Elliott watches her brother, Will, and his best friend, Thomas Harding, depart for the front, she believes—as everyone does—that it will be over by Christmas, when the trio plan to celebrate the holiday among the romantic cafes of Paris.
But as history tells us, it all happened so differently…
Evie and Thomas experience a very different war. Frustrated by life as a privileged young lady, Evie longs to play a greater part in the conflict—but how?—and as Thomas struggles with the unimaginable realities of war he also faces personal battles back home where War Office regulations on press reporting cause trouble at his father's newspaper business. Through their letters, Evie and Thomas share their greatest hopes and fears—and grow ever fonder from afar. Can love flourish amid the horror of the First World War, or will fate intervene?
Christmas 1968. With failing health, Thomas returns to Paris—a cherished packet of letters in hand—determined to lay to rest the ghosts of his past. But one final letter is waiting for him…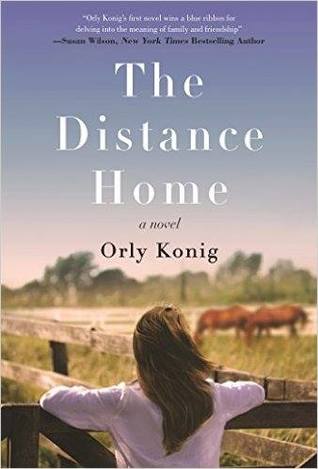 Orly Konig Lopez – The Distance Home
Published by Macmillan Forge Books
Sixteen years ago, a tragic accident cost Emma Metz her two best friends—one human and one equine. Now, following her father's death, Emma has reluctantly returned to the Maryland hometown she'd left under a cloud of guilt.
Sorting through her father's affairs, Emma uncovers a history of lies tying her broken family to the one place she thought she could never return—her girlhood sanctuary, Jumping Frog Farm.
Emma finds herself drawn back to the stable after all these years. It's easy to win forgiveness from a horse, but less so from her former friend Jillian, their once strong bond destroyed by secrets and betrayals. But despite Jillian's cold reception, for the first time in years, Emma feels at home.
To exorcise the past, Emma will have to release her guilt, embrace an uncertain future, and trust again in the healing power of horses.
Orly Konig's The Distance Home is a powerful and sparkling women's fiction debut novel of second chances, friendship, and healing.
Please sign up for my newsletter to receive periodic videos of my Book Club. These are amazing women that love books, are funny, and you won't want to miss it!