Originally from New York, Anne Pisacano has lived in northern Arizona for over 20 years. From the city to the country, sidewalks to mountains, concrete to bare earth, night lights to star light—she misses the beaches and her friends, but after two decades she now considers Arizona home. Oh, and anyone who knows her at all will tell you that she loves to read. Her favorite places to read are in her Jacuzzi (did she mention the view) and in her luxurious bed.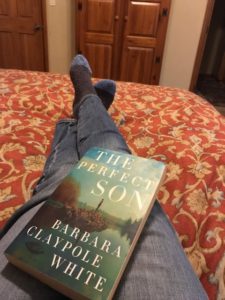 Married for 22 years, Anne has two teenage daughters. Her husband owns a gourmet coffee shop, so abundant coffee is a fabulous perk! (Pun intended). Oh, and consider her even more spoiled because hubby does the majority of the cooking.
Her oldest daughter is in college studying Mechanical Engineering. Her youngest is an avid skier on the race team and just turned 16 (move over because there will be a new driver on the road very soon.)
When not reading or reviewing other people's books, Anne can be found editing a novel she's co-written and plotting out her next book. There are several other ideas anxiously waiting her attention. Anne Pisacano writes contemporary Women's Fiction with humorous, and strong romantic elements, because life is just too short to take it all so seriously. She is a grateful member of the Women's Fiction Writers Association and acts as chairperson for the STAR Award writing contest.